Medical Education & Fellowship
Program
Sonoran Orthopaedics is committed to raising the level of care in the greater Phoenix-Scottsdale area, and impacting the future of fracture care worldwide through education and research. Our Fellowship program is directed by Dr. Gil Ortega, a leader in Orthopedic Trauma surgery and recovery.
Dr. Ortega is the Orthopaedic Trauma Director of the Mayo Clinic Arizona Orthopaedic Residency Program and HonorHealth's Osborn Trauma Center.  He helped develop and expand an orthopaedic trauma group in Phoenix and Scottsdale, Arizona that started in 2005 known as Sonoran Orthopaedic Trauma Surgeons with expansion from one surgeon to nine surgeons. His mission was to help develop a new orthopaedic residency program, help the Level I trauma centers develop into ACS certified trauma centers, expand community orthopaedic trauma outreach, and foster an environment that would expand an academic presence in Phoenix.
In 2007, Dr. Ortega played a primary role in the development of the Phoenix Orthopaedic Residency program.  He served as the orthopaedic trauma director from 2007-2013. In that time, he helped the program grow from 2 residents to 4 residents, and 2 of his former residents selected an orthopaedic trauma career.  That program is now known as the Banner University Orthopaedic Residency program.
In 2014, Dr. Ortega helped form a new orthopaedic residency program with the Mayo Clinic Arizona in Phoenix.  Currently, he serves as the Orthopaedic Trauma Director of the Mayo Clinic Arizona's program.  He also serves as the Orthopaedic Trauma Fellowship director for the group's fellowship.  Sonoran Orthopaedic Trauma Surgeons consists of 9 orthopaedic trauma fellowship-trained surgeons that direct and work at four Level I, ACS, certified trauma centers in Phoenix and Scottsdale, Arizona.  Our 2017/2018 fellow completed over 1,000 cases including fracture and joint reconstructions.
As an active member in the orthopaedic medical community, Dr. Ortega established the first protocols at several Level I trauma centers in Phoenix concerning pelvic fracture protocols including the very first training and utilization of pelvic binders with Phoenix EMS units, DVT/PE prevention protocols, open fracture protocols, and several other protocols that did not exist at these Level I trauma centers before his involvement. He continues to serve the community with EMS and hospital outreach, academic presentations at regional and international meetings, and publishing in peer reviewed journals. 
If interested in our Medical Education training or Fellowship program, please use the contact form below.
Fellowship Program Specialty Areas

Orthopaedic Trauma including Complex Upper and Lower Extremity Fracture care

Pelvic and Acetabular Fracture Care


Periprosthetic and Geriatric fractures (Fracture care and hip revisions)

Total and Partial Knee Arthroplasty with Robotic Technology

Anterior Total and Partial Hip Arthroplasty

Shoulder Partial, Total and Reverse Total Shoulder Arthoplasty

Business aspects of Orthopaedic Private Practice
Medical Education Seminars
Planning an on-site corporate education training seminar
for a medical practice or institution?
Please contact us to discuss options.
Have any questions?
Use this form to get in touch.
Trending Topics in Orthopaedics
At Sonoran Orthopaedics, we are dedicated to elevating the level of care and bringing up-to-date techniques to medical professionals. Check here for information on the latest orthopedic surgery advancements.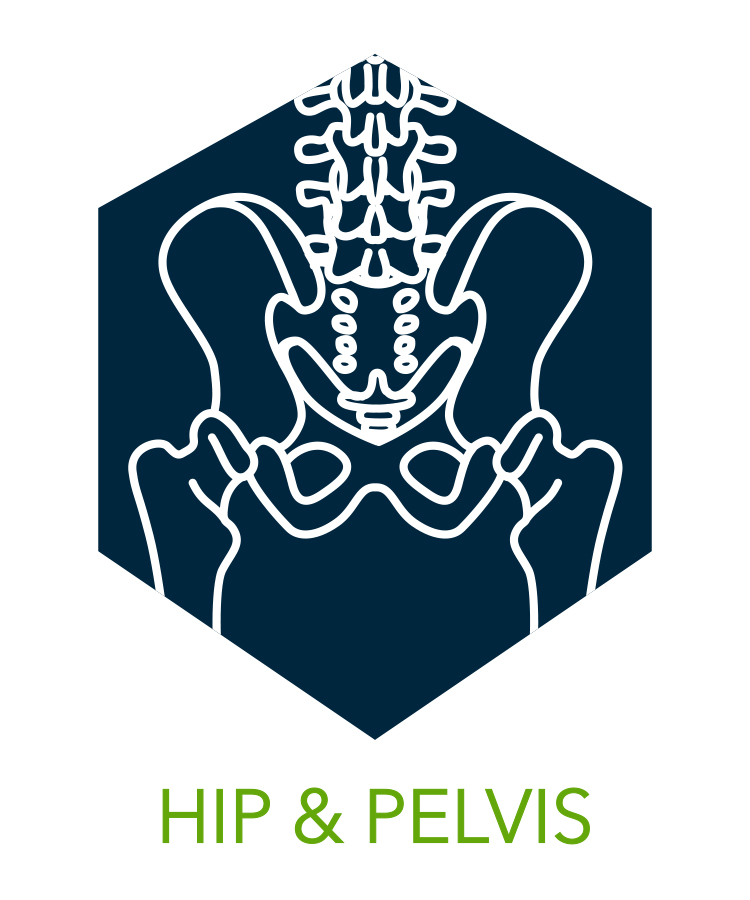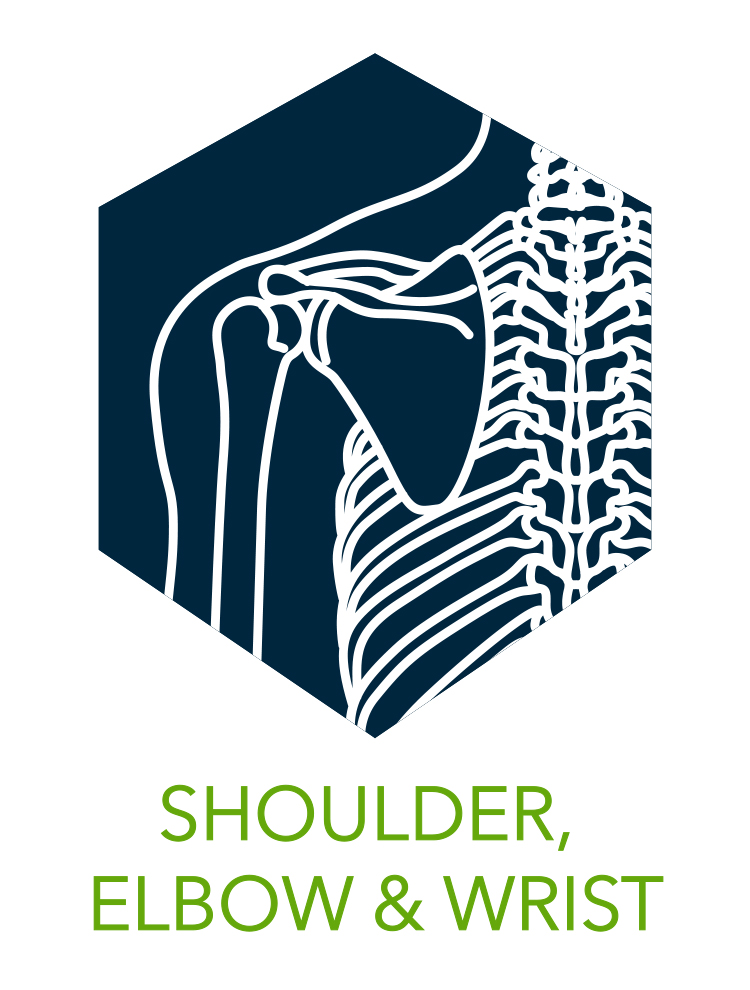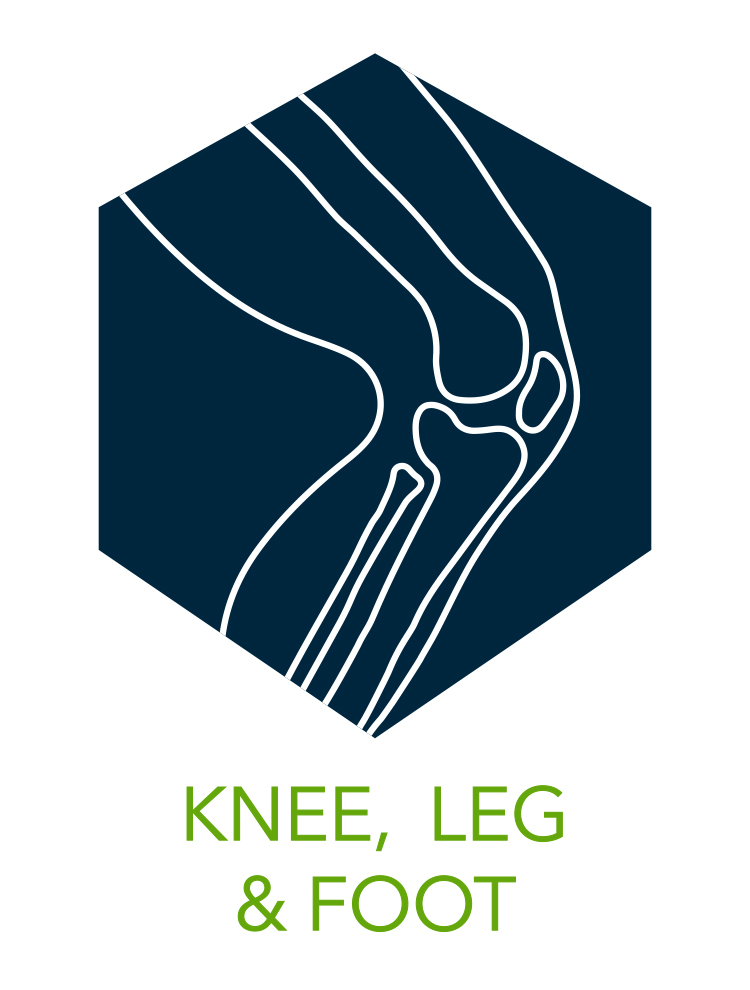 We stand for excellence and set the standard for advanced techniques in orthopaedic surgery and fast track rehab to get our patients up and moving quickly and safely.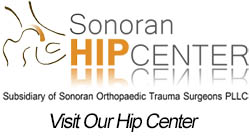 Scottsdale
3126 N. Civic Center Plaza Scottsdale, AZ 85251
FAX (480) 874-2041
info@sonoranortho.com