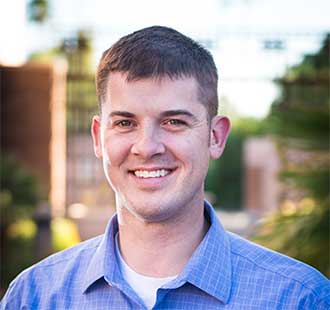 Specialties: Trauma & Fracture Care, Hip, Knee
Dr. Kurtis Staples is an Orthopaedic Trauma surgeon. Dr. Staples completed his medical school and residency at The Medical College of Wisconsin, where he graduated in the top 3% of his class. He completed his residency in Orthopaedics at the University of Michigan. Prior to joining Sonoran Orthopaedics, Dr. Staples served as a trauma surgeon at the Core Institute of Arizona.
Dr. Staples joined Sonoran Orthopaedics in 2009, where he specializes in pelvis and acetabular fracture care and reconstruction, anterior hip replacement, hip arthroplasty, hip preservation, peri-acetabular osteotomy, and multi-ligament knee repair.
Fellowships & Certifications

Board Certified in Orthopaedic Surgery

Orthopaedic Trauma Fellowship at Vanderbilt University Medical Center, Nashville, TN

Faculty Positions & Associations

Director of Orthopaedic Trauma – Honor Health/Deer Valley


Dr. Staples serves these locations:
Scottsdale
3126 N. Civic Center Plaza
Scottsdale, AZ 85251
Deer Valley
19636 N. 27th Ave. Suite 306
Phoenix, AZ 85027
We stand for excellence and set the standard for advanced techniques in orthopaedic surgery and fast track rehab to get our patients up and moving quickly and safely.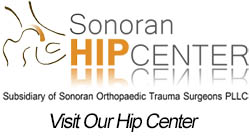 Scottsdale
3126 N. Civic Center Plaza Scottsdale, AZ 85251
FAX (480) 874-2041
info@sonoranortho.com